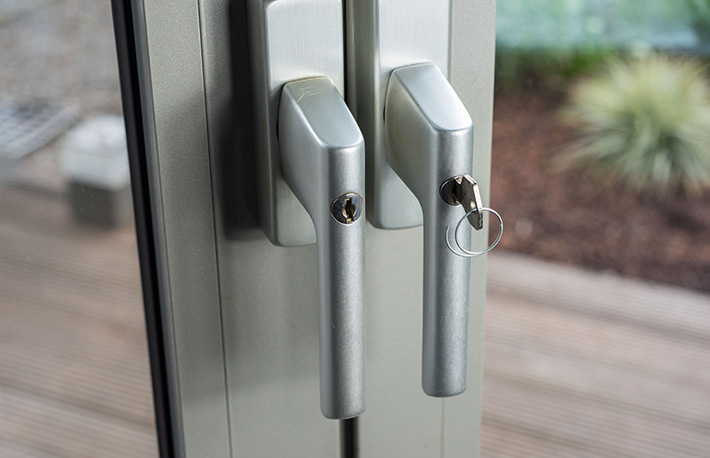 Guide to Master Key Systems: A List of Pros & Cons
Back in the day, PSAs and the evening news used to conclude with a now-iconic quote:  "It's 10 o'clock. Do you know where your children are?"  As businesses, restaurants, and venues begin to reopen, you might ask yourself a different version of that question: "The world's reopening; do you know where your keys are?"  Your business may have been operating remotely or at a more limited capacity during the pandemic. With vaccine rollouts and warmer weather arriving, more venues, bars, and facilities are slowly opening their doors — which means it's high time to check in on your locking systems. For many businesses, master key systems might be the answer.
As discussed in a previous article, master key systems allow multiple keys to open the same lock. Keys are broken down into hierarchical categories, so only certain higher-ups will have keys for certain locks. By our list of pros and cons, you can decide if this system is right for you!
Pros of a Master Key System
Tight Control Over Access: This system allows operators to dictate who has keys to where. Restricting access minimizes the threat of theft or crime and enables you to track the distribution and access of keys.
Less is More: A master key system is more efficient because, depending on where you are on the food chain, your one key can open many locks. As such, convenience is a benefit: you don't need to be weighed down with a confusing ring of many keys.
Simple to Use: It's easy to delegate which key the custodial staff gets, which ones employees have, and which ones the higher-ups have. Having one key per worker means you can track who has what, feel safe, and go about your business, NOT worrying about security issues.
Cons of a Master Key System
New locks must be keyed to the Master Key System. If you need to change locks for whatever reason, they must be rekeyed to be on your master system. If you choose not to do that, then your master key system is no longer complete. Subsequently, multiple keys may be required again.
Promoted Employees Need New Keys: When employees move up the ladder and need new access, you will have to physically swap out the keys and make a copy of a new one for them. This is a small price to pay for a non-digital system that is still trusted by many.
Must Be Extra Careful with Grand Master Keys: If these get into the wrong hands, someone might have access to your entire facility. This means safety is doubly important with these vital keys.
With businesses reopening, this is the perfect moment to take stock of your lock systems, and The Security Professionals can help. With years of experience, we work with companies to find a solution tailor-fit to their needs — without ripping and replacing what you already have! Get in touch to learn more.