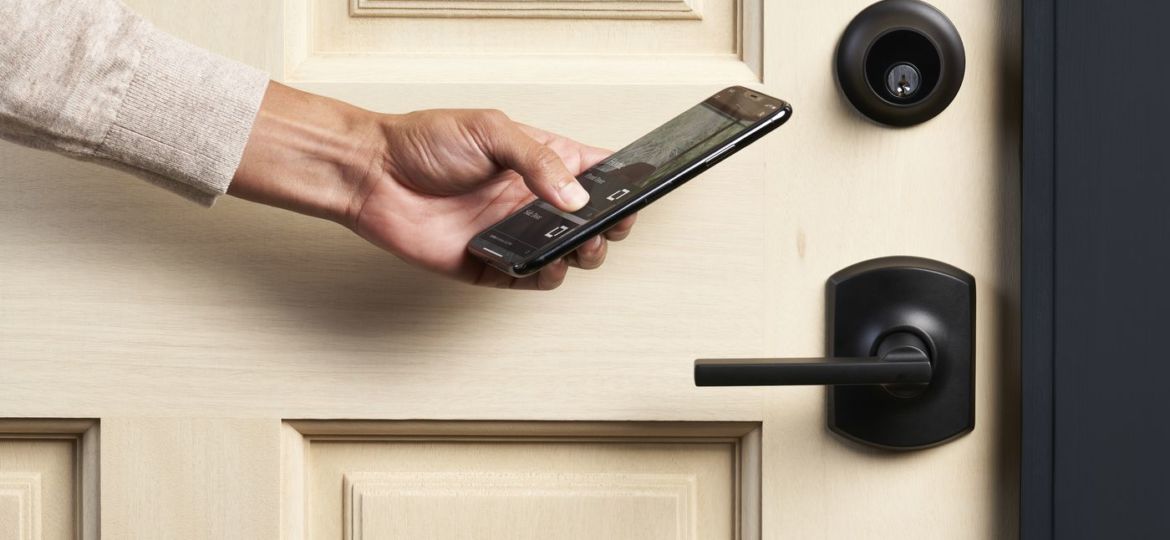 Locks come in all different shapes and sizes. On smaller properties or quaint B&Bs, physical keys can get the job done, but now smart locks are more and more desirable as a modern way to upgrade security. Level up with the Level Lock: small, stylish, and highly secure, these elegant electronic deadbolt locks make home safety easy and guaranteed.
These popular and trusted locks are smaller but no less durable: they allow you to access a home or property with the simple tap of a card or input of a code. For this reason, they are a property manager's dream come true: all managers have to do is assign key cards and codes, which can be altered via an app or computer in a few clicks. Plus, they are available in many different finishes, letting you find one that matches the property's aesthetic. See some more benefits of Level Locks below.
Level Locks Can Be Controlled from Your Phone
If for whatever reason you need to grant someone access with a code or remove someone's access, you don't have to be on the property to do so. You can handle this from afar with a quick click from your smart phone. This is particularly helpful for property managers who may be on vacation or at home at night when a situation arises.
One-Time Use Grants Access to Certain Visitors
Property managers and homeowners can grant visitors one-time access with a temporary code. This is great if you have house sitters, family, babysitters, or other visitors coming by, and it is entirely under your discretion: you have the authority to make the code, turning it on and off whenever you see fit.
Never Lose Another Package
With these electronic deadbolt locks, you never experience package theft again. Say goodbye to stolen packages at your doorstep, as you can give access to your foyer to delivery people. This is how it works: if you know a package will be delivered at a specific time, you can give a code to the deliverer in that window so they have it to access your delivery door. Then, when the time window elapses, the code shuts off automatically so entry is no longer allowed. It's that easy.
Simple Turnover
No more losing keys or worrying if tenants have made copies that others are holding onto. When tenants leave, you can simply reset their codes so that it shuts off and the new person coming in has access to a fresh code that only they have. This makes the property manager's job easier and gives tenants comfort so they know their code is unique to them and only them.
Smart locks show how technology is evolving, and The Security Professionals are official, authorized Level Lock installers. We frequently put in these nifty, useful, and modern locks for property managers. Give us a call to see how Level Locks can work on your property, and we'll share how we install them with ease and a safety guarantee.